The Holiday of a Lifetime
We are now offering Coaching Holidays that will blow your mind. You get to visit beautiful Thailand AND improve you game wether it be Pool or Snooker.It will be the trip of your life, once you have been here once I guarantee you will want to come back again and again.
Included in the package is: Hotel Reservations, 20 Hours of Pool/Snooker Coaching, Sight Seeing around Bangkok, Getting to eat some of the renowned Thai street food along with top class restaurants, An insight in to the insane nightlife in Bangkok, Play in a local handicapped competion (Pool players only) and if you are a golf lover a VIP Golf Day with Brian Jacks the well known celebrity from the UK TV Show Superstars.
Agenda (7 Day)
DAY 1
Meet at greet at the airport and take you to get settled into your hotel and depending on your time of arrival maybe some sight seeing around Bangkok,
DAY 2
Morning - Meet for breakfast and a tour of the local area to get acclimatised.
Afternoon - 3 Hours Pool/Snooker coaching,
Evening - 2 Hours Pool/Snooker Coaching and take a look at the night life in Bangkok,
DAY 3
Morning - After a late night on Day 2 you will probably want to relax in your hotel.
Afternoon - 3 Hours Pool/Snooker coaching,
Evening - 2 Hours Pool/Snooker Coaching and visit one of Bangkok's Night Markets.
DAY 4
Morning and Aftrenoon - Meet for breakfast and a visit of The Grand Palace (A must see)
Evening - 2 Hours Pool/Snooker Coaching and Play in one of the local Handicapped Pool competitions.


DAY 5
Morning - Meet for breakfast then off to world championship course Phoenix Golf Club for a round of golf with Brian Jacks. (For Non Golfers different arrangements will be made).
Evening - 2 Hours Pool/Snooker Coaching and an evenings entertainment in Pattaya.
DAY 6
Morning - Meet for breakfast then off to get a very relaxing Thai massage.
Afternoon - 4 Hours Pool/Snooker coaching,
Evening - A final night out in the Bangkok nigth life.
DAY 7
Morning - Collect from the hotel and take to the airport. But again this depends on flight times.

** The agenda is meant to be a guideline of activities.But obviously,it is reliant on flight times and more importantly the preferences of the client.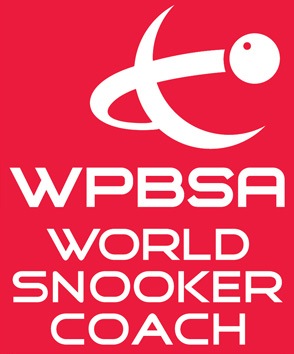 Package Fees
The course/holiday is based on a 6 night/7 day stay.in a 4/5 star hotel in the centre of Bangkok. The only expense once here would be Alcoholic Beverages. You will be responsible for booking your own flights, but thereafter you have nothing to worry about. We take care of your every need.
$1799.00
There would be an initial deposit of $800 payable 1 week before arrival and the remainder on arrival.
We are expexting this to be extremely popular with both Pool and Snooker players, so please book early to secure your holiday of a lifetime.There will only be 30 weekly packages throughout the year.
If you have any questions about the package please do not hesitate to contact us.
Obviously this will not suit everyone, but if you would like us design a personalised course for own individual needs then please get in touch and we will be happy to help.
*** NB Thailand is currently closed to foreign visitors and therefore we a currently taking bookings for January 2021. Thailand has been fortunate enough to escape the huge effects of the Corona Virus with regards to cases, and it is suggested that the airports will be open to tourists at the beginning of next year.. But we will keep you informed regarding this matter on the blog/news page.